Armare COMPOSITE CABLES And RIGGING
The constant yacht design evolution is a major demonstration of how rigging is becoming more important and one of the main areas of development. Due to it offering the most possible gains in terms of lightness and performance. Utilizing advanced composite high modulus fibers such as PBO-Zylon®, Dyneema® SK99 and aramid fibers the technology is constantly evolving.
Armare composite cables and rigging is a a response to this trend by by designing, producing and testing complete solutions made of aromatic fibers, for high-tech textile equipment.  Thanks to the partnership with sailing professionals who have many years of experience in the field of rigging Armare is at the forefront of composite rigging.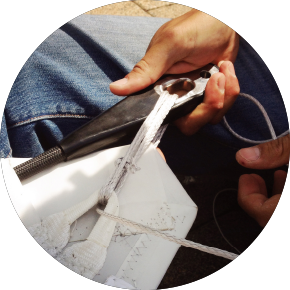 Single cables are easy to install and maintain. Available with different cores for different requirement results in better boat handling and comfort.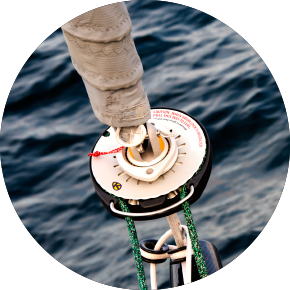 Cables made of PBO-Zylon®, Dyneema® SK99, Dyneema® DM20, Kevlar® 49. Available as structural cables, built for specific design requirement. These cables are for Bottom up and Top-down torsional systems for furlers.
Standing rigging and retrofit systems made of PBO-Zylon® increases boat performance. Simple and reliable, solutions for two or three spreader masts, with internal or external passage of the cables.
Armare's composite rigging and cables are designed and produced at their state of the art facility in Udine Italy. In addition to composite rigging and cables, Armare also produces cordage from world class Americas Cup campaigns to opti's. To learn more about Armare and what they offer, view their products by clicking this link