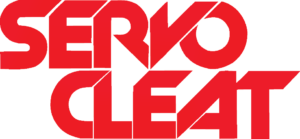 The Servo cam cleat is characterized by two advantages:
The 1st Advantage
After you have trimmed the sail, you can immediately place the sheet in this position. Most other clamps require a 1 to 2 cm pull to move the jaws.
Sitting on the high edge in fresh wind, you will appreciate this advantage.
The pull of the sheet is held by the teeth of the jaws.
The geometry of the tooth tips plays a crucial role here. Sharp-edged teeth hold higher loads than more rounded ones, on the other hand round teeth protect the rope better than sharp ones. At the same time, the tips of the teeth are subjected to extreme loads, for example in gusts or when a sheet is rustling through. The teeth of the SERVO are therefore reinforced with stainless steel inserts.
The 2nd Advantage
The tooth geometry remains constant.
If a sheet rushes through you due to overload, the clamp does not have to be replaced due to wear of the teeth. At the same time, the jaws only have the low weight of the plastic.
About Servo Cleat:
Servo Cleat cam cleats made by Spring Bootstechnik
Servo Cleat is a production company based in Kassel, almost in the middle of Germany.
At the beginning of the 1970s, Mr. Emil Feder, the father of the current owner, Jörg Feder, began to be interested in sailing.
He was dissatisfied with the usual versions of the sheet clamps relatively quickly, and he was particularly bothered by the fact that he had to close the sheet by approx. 2 cm when fusing the sheet in order to pull the clamping jaws apart, and that was only possible if the sheet was precisely transferred the gap between the cheeks.
Since sailors are always hobbyists, he built a few models until he found a shape that met his requirements. He showed them to Paul ELVSTRÖM, who was also enthusiastic. So the first sheet clamp was born, the jaws of which open solely through vertical pressure on the sheet.
Today we are a manufacturing company that is committed to both tradition and new ideas.
Our motto is: high quality at a reasonable price and quick availability.